AXON 4.10.14 – 1.11.14
Block 336 is pleased to present AXON, an immersive environment of paintings, projections and constructed installations by London based artist Robert Bell. Extending the abstract marks and highly worked surfaces of his wall-based paintings, Bell's animated revolving forms, pulsating fields and mutating membranes move across the surface of the gallery walls. Mysterious in origin and ambiguous in scale, Bell's virtual and material creations remind us of the micro or macro realm, the biological, the chemical or chemically induced.
In neurophysiological terms, an axon is a conduit, a string-like component of a nerve fibre that carries electrical impulses away from neuron cells and towards the muscles or glands. Like the telegraph wire that once linked the exchange to the phone, the axon is the axis that connects the body to its affects and agencies. Bell's AXON is the medium by which the process-driven and at times unstable concerns of his very physical painting practice are carried through into brilliant and dizzyingly saturated digital conclusions.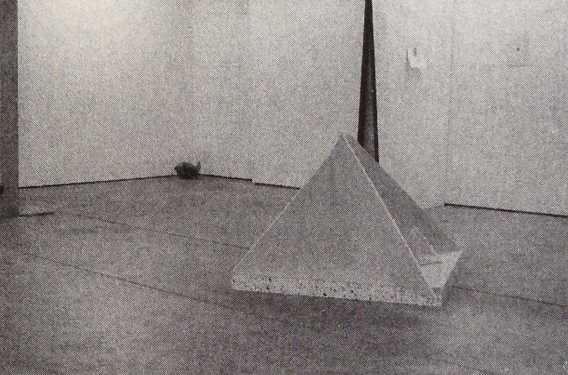 Previous exhibition: Heavy Sentience
21 June – 18 July 2014
Murray Anderson / Rosanna Greaves / CJ Mahony / Frances Scott / Lisa Wilkens
The publication produced on the occasion of Heavy Sentience, by artists Murray Anderson, Rosanna Greaves, CJ Mahony, Frances Scott and Lisa Wilkens is now available to purchase at Block 336. The book is part document of the project processes, part ongoing collective work, with a commissioned text in two instalments by Kathy Noble. Please email: info@block336.com for more information.
BLOCK 336 VENUE HIRE
Block 336 is located in an architecturally unique basement space. Please note we are NOT a rental gallery and for this reason we do not hire the space out for art exhibition purposes. The space measures 388 sq. meters and is divided into 5 areas that are available for hire.
This space is ideal as a location for film and photography, meetings and private events. The space can accommodate up to 300 people. Quotes are based on what is required. Please email the full details of the event and the space your are interested in hiring, including attendance numbers expected and the date and time you would be interested in hiring. Block 336 is fully accessible. For quotes, bookings, a plan of the space or any further information please contact us on: info@block336.com