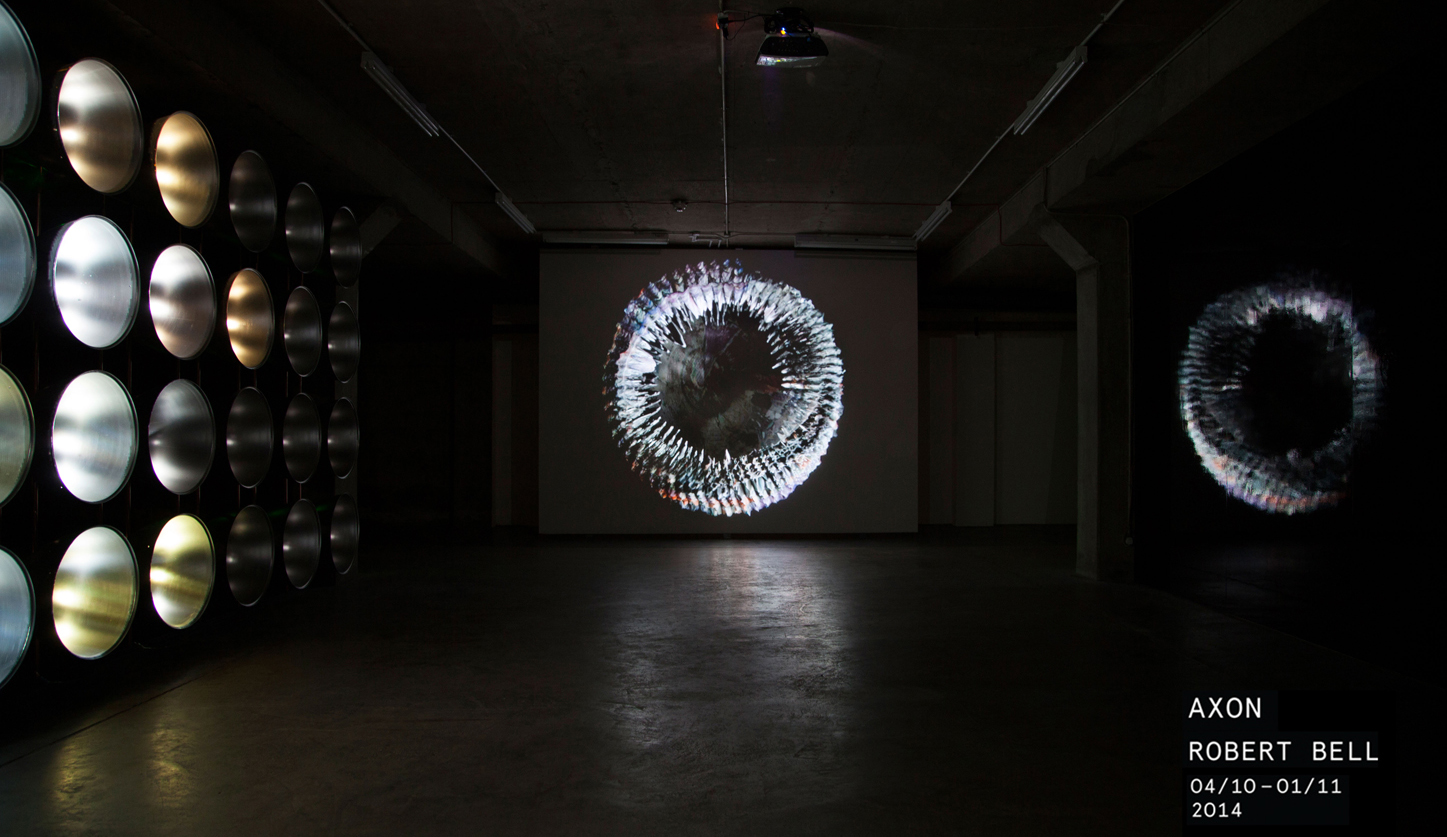 EVENT: 24.10.14 7 – 10pm 
Robert Bell & Joe Goddard: audio-visual collaboration
On 24th October from 7pm Block 336 will host an audio-visual collaboration between Robert Bell and musician, Hot Chip member, one half of The 2 Bears, and Greco Roman co-founder Joe Goddard.
Goddard and Bell met whilst studying together at the Elliott School, Putney, South London. The pair have experimented with making music together in a studio before, however Robert's exhibition AXON seemed to offer the the perfect opportunity for them to finally work together properly, with Joe Goddard responding to the projected works Robert has produced for the show. A newly composed sound piece will be played specially for the event.
This is a free event. Numbers are limited so please come early to ensure entry as places can not be reserved.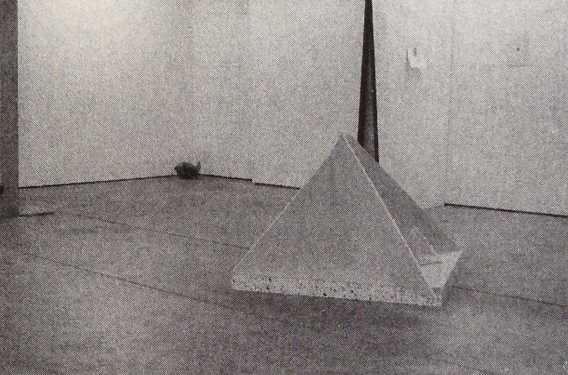 Previous exhibition: Heavy Sentience
21 June – 18 July 2014
Murray Anderson / Rosanna Greaves / CJ Mahony / Frances Scott / Lisa Wilkens
The publication produced on the occasion of Heavy Sentience, by artists Murray Anderson, Rosanna Greaves, CJ Mahony, Frances Scott and Lisa Wilkens is now available to purchase at Block 336. The book is part document of the project processes, part ongoing collective work, with a commissioned text in two instalments by Kathy Noble. Please email: info@block336.com for more information.
BLOCK 336 VENUE HIRE
Block 336 is located in an architecturally unique basement space. Please note we are not a rental gallery and for this reason we do not hire the space out for art exhibition purposes. The space measures 388 sq. meters and is divided into 5 areas that are available for hire.
This space is ideal as a location for film and photography, meetings and private events. The space can accommodate up to 300 people. Quotes are based on what is required. Please email the full details of the event and the space your are interested in hiring, including attendance numbers expected and the date and time you would be interested in hiring. Block 336 is fully accessible. For quotes, bookings, a plan of the space or any further information please contact us on: info@block336.com